Pregnancy is a trip. But I don't have to tell you that, do I? You're living it!
I've been there, lady!
I've spent hours googling whether my pregnancy side effects are normal. 
I know the stress that can come with wanting to look your best (for those baby showers and maternity photos) without putting your precious baby at risk. 
Unfortunately, when it comes to your face - "pregnancy glow" might not be the only thing you're experiencing over this nine-month adventure.
I know this from experience. Hi! I'm Whitney and I'm a mom of 2 working here at Eden Beauty! Eden Beauty's founder, Laura, is also a mom so when you're interacting with us - you're interacting with a couple of mom's obsessed with keeping ourselves and our families healthy with good, clean skincare. 


Whitney and her little dark-spot creator (who is super thrilled to take a picture with mom)
Acne
Those hormones are RAGING. They can take you right back to freshman year of high school. Breakouts and all. That fried chicken and that peanut-butter-chocolate-chip ice cream you've been craving probably don't help either (but girl, treat yo self!) During my pregnancy, I experienced acne worse than I ever had in high school. Yes, I had worse acne as a woman in my late twenties, than I did on Football Friday Nights in the early 2000s. 
If your first instinct is to reach for the old meds you used before pregnancy, you may want to pause. The FDA has a system that shows how safe it is to use the active ingredients and what risks of using the drug a fetus may face. ₁
Some of the common acne medications that you can find are:
Accutane:

used to treat cystic acne and has a rating of X, which is the most dangerous of class for your fetus.

Salicylic Acids:

can lead to birth defects. 
If you're looking for a pregnancy-safe alternative to combat those breakouts - go all natural! 
The Good Witch's Ball is full of natural ingredients that will stop breakouts from even happening! Organic Tea Tree Oil and Witch Hazel will cleanse, Sweet Almond Oil will soothe, Lemon and Organic Orange oil will flood the area with antioxidants, and a pinch of Cinnamon will leave a protective anti-bacterial layer so stop breakouts in their tracks.
Tap to see our favorite clean way to stop breakouts in their tracks and stop dark spots from forming
Why are parts of my skin getting darker??

Yeah, this is a fun one.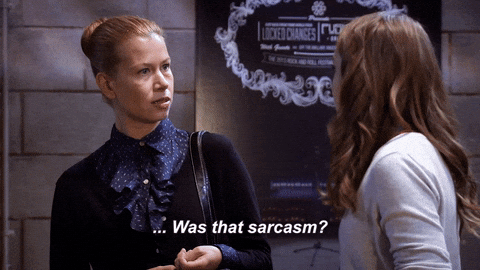 Acne might not be the only change you see to your skin. Instead of a glow, your skin might go the opposite direction. Certain areas of your skin can darken in complexion during pregnancy. 
Linea Nigra

is a commonly experienced and well-known symptom of pregnancy. It's that line that can form from your belly button down to your pubic bone. Some women love this line! It is just another visible sign that your pregnancy is progressing as it should. In both of my pregnancies, I never experienced linea nigra. No, I got dark spots in OTHER areas. 

Nipples darkened:

I've heard this is to help the newborn baby find the nipple when they're born so they can start nursing. I am all for anything that makes nursing that first couple of weeks easier. Generally, any discoloration will go away a couple of weeks post-birth, but not always!

Chloasma: 

This one hurts to write. Chloasma is dark spots that develop on your face during pregnancy. During my second pregnancy, I got a nasty big dark spot right above my left eyebrow. I couldn't help but stare at that blemish every time I looked into the mirror. It wasn't a particularly easy thing to hide - especially when I was hyper-concerned with what I was putting on my face. I couldn't wait for the pregnancy to be over so I could watch that sucker fade away.
But it didn't. Nope, some chloasma can be PERMANENT. Wow, a dark spot above my eyebrow really helps those bags under my eyes (from getting no sleep) *POP!*
Here I was, trying to enjoy this new life I created and I was distracted by the change in my complexion. I couldn't appreciate the newborn photos I spent an arm-and-a-leg for because I was concerned that they wouldn't be able to convincingly photoshop out the dark spot.
Instead of looking at the adorable little feet or the button nose I had created with my own body, I was concerned about a one-inch spot on my face. 
There are
natural and safe
products you can use on your skin during pregnancy.
Eden Beauty Skin products don't include any fillers or fragrances that can irritate your skin. They're an all-natural, vegan alternative to make sure you're feeling your best (even if you're spending too much time with your head over your toilet!)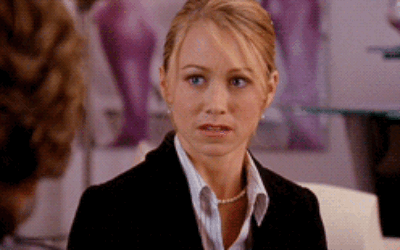 Pregnancy is hard and it's hard on your skin. Do yourself and your baby a favor and make sure you're using the best possible ingredients to protect them. 
A one-step wonder ball to reducing breakouts and clearing up scars is just a tap away
*Eden Beauty Skin recommends seeing a doctor before any treatment regarding dark spots to ensure they are benign.*
*Eden Beauty Skin recommends speaking to your doctor before starting any new regimen during pregnancy.*
₁https://www.ncbi.nlm.nih.gov/pmc/articles/PMC5986265/