Finding skincare companies that tout "all-natural" and "vegan" ingredients are all the rage right now - and for good reason! Consumers are getting more concerned about what goes on their face and their skin because it's the only one they've got. It should be taken care of and given only the best. Therefore we've put together six ingredients that should be included in your everyday routine that will only improve your complexion - with none of the risk!
1. Witch Hazel
Witch Hazel has some magical powers when it comes to your skin. Witch Hazel can help reduce the appearance of your pores which will help decrease breakouts and give your skin a smoother complexion. It can also fight inflammation and decrease oil on your face like a natural astringent. Bonus in these summer months: because witch hazel is effective on inflamed skins, you can use it to treat sunburns! (but it's always better to avoid the sunburn all together by ending any daytime routine with a good sunscreen!)
If you're looking for an easy to use witch hazel application - try Eden Beauty's Good Witch's Ball. The roll-on applicator is a perfect spot treatment for acne, or you can roll across your whole face to reduce oil and refresh the skin.
2.Coffee
Probably didn't expect to see this one. Coffee is a vasodilator which encourages blood flow. The blood flowing will decrease puffiness in your face (GREAT for under-eye bags!) and anywhere on your body (goodbye cellulite!) 
Coffee grounds also serve as a gentle, natural exfoliant. So, you can watch as the old, dead skin is washed away and new, tight skin takes its place. It's like a time machine for your face!
This natural cleanser has been developed for any skin type. Oily, dry, combination - it doesn't matter! Your face will thank you for adding a good coffee scrub to your morning and evening routine. 
3. Aloe Vera
It's commonly known that aloe can be used to help soothe sunburns but that's not the only skin change that it has been credited with improving! Aloesin, which is found in aloe, can be effective in treating the dark spots from hyperpigmentation₁. It doesn't matter whether the dark spots come from acne, aging, or those pesky sunburns mentioned above - aloe vera can help! 
Aloe Vera is nothing new. It's one of the most classic skincare ingredients and it's been used for CENTURIES. You know the old expression "if it ain't broke, don't fix it." This is one place where it definitely applies.
Our entire skincare line was founded on a product with Aloe Vera as its top-billed ingredient: o yea! AHA! Mhm! Serum.
It covers all the bases of what we look for in a product
Reduces hyperpigmentation (1)

Tightens the skin

Reduces the appearance of pores

Soothes the skin

Amongst other amazing benefits
Not only will it help reduce dark spots - it has qualities that will reduce the likelihood of any new dark spots appearing!  
4. Licorice 
When speaking of ingredients that have been pulling their weight for centuries, Licorice is right up there with Aloe! A legume that absolutely revitalizes your skin.
...and no, we're not talking about Twizzlers. You can't have a total skin-makeover while watching the latest Brad Pitt movie in theatres. Well, between the butter on the popcorn and the bottomless sodas, you'll do something to your skin - but probably not the results you'd like.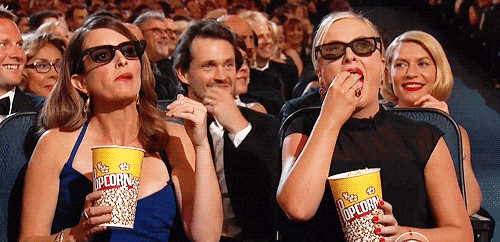 If we were to number the largest benefits of licorice, they would be as follows:
1️⃣FADE DARK SCARS: Licorice will even out skin by blocking melanin production so you can kiss those dark spots goodbye!⠀
2️⃣TREAT ACNE: Licorice can help to control oil production, which is one of the main culprits of acne on your face and body.⠀
3️⃣BRIGHTEN SKIN: When you use Licorice topically, it can help reduce the the look of dark spots - even melasma (this works with sun damage too!)⠀
We love licorice so much, we've used it twice (so far).
5. Vitamin E
Vitamin E protects the skin from things like air pollution 💨 and sun exposure ☀️ (although you should always use sunscreen) so it basically serves as a barrier for your skin against the elements. When you're looking for protection, look no further!
⠀
Vitamin E is FULL of antioxidants which will help reduce the signs of dark spots and rejuvenate skin. So you'll be glowing from ear to ear and head to toe. You can even mix it with some coconut oil for extra hydration!⠀
Make sure if you're looking for Vitamin E, you're going all-natural.
⠀
So why make sure it's natural and not synthetic? 🤔⠀
⠀
Because synthetic is made up of stereoisomers and only 1️⃣ matches the natural vitamin E. Basically, if you want to maximize the benefits of Vitamin E, go all-natural. 🌱⠀
⠀
What's the point of looking for an ingredient if you're not even going to see the benefits?✨
6. Carrot Root Oil
Speaking of Vitamin E… 
If you're struggling with aging (and WHO ISN'T), Carrot Seed Oil is a super ingredient! Loaded with Vitamins A, C, and E it will help reduce the appearance of dark spots, sun damage, lines and other skin trauma. Carrot Seed Oil's (And despite its name, carrot seed oil does NOT come from carrots at all! Carrot Seed Oil actually comes from a flowering plant also known as Queen Anne's Lace that has carrot-scented roots, and it can be hard to track down - but we've done the hard work of harnessing this superstar skin ingredient. (2) ) It's an amazing skin rejuvenator and is very soothing. (3) 
Carrot Root Oil is a huge part of our newly introduced Bye Bye Dark Spots Body Kit and we couldn't be happier. We're taking all the benefits of our Extra Strength Dark Spot System and replicating them for your entire body.
You can choose what kind of ingredients you want to expose to your skin. Harsh chemicals or all-natural, the choice is yours.  
For Dark Spots On The Face:
If you're ready to ditch the harsh chemicals and see amazing results with an all-natural system, click here for the Eden Beauty Extra Strength Dark Spot System.

For Dark Spots On The Body:
Looking to give the skin all over your body a full makeover to more beautiful, glowing skin - click here to see our NEW Bye Bye Dark Spots Body Kit.
₁https://www.ncbi.nlm.nih.gov/pmc/articles/PMC5843359/
2https://www.healthline.com/health/carrot-seed-oil#benefits
3
https://www.ncbi.nlm.nih.gov/pmc/articles/PMC4769755/